A National Level Workshop is being organized at DA-IICT from 28th to 29th June 2022 on the topic: System Design Flow on Zynq using Vivado by CoreEL Technologies.
Xilinx Vivado is the industry's first graphical IP flow with modular design which enables efficient use of resources with dynamically reconfigurable properties. Vivado design suite provides implementation tools with significant advantages in runtime and performance which help designers accelerate the implementation phase of the design cycle.
The workshop shall be highly beneficial for students, researchers and faculty working in the field of VLSI System Design. There is no registration fees. Please refer to the agenda of the workshop for more details.
Interested students, researches and faculty can register for the workshop at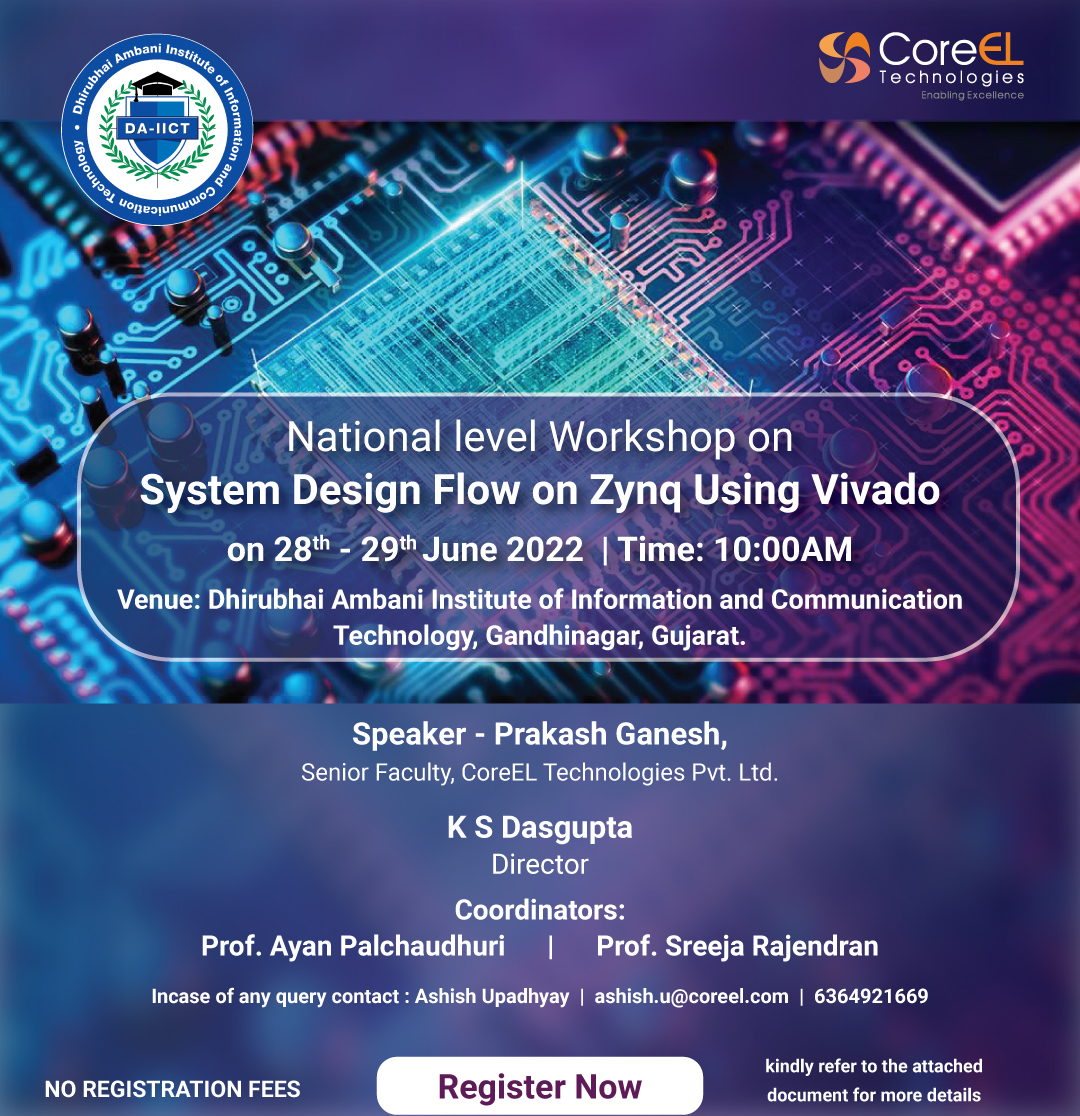 Xilinx Vivado Workshop