2) DAIICT Lecture Series (DLS) Talk by Prof. Sumit Darak (IIIT-Delhi)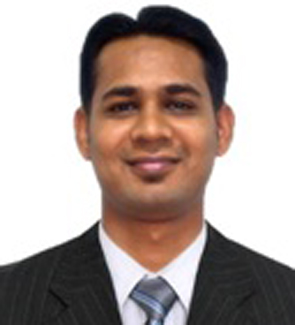 DAIICT Lecture Series (DLS) Talk by Prof. Sumit Darak (IIIT-Delhi): Friday, 27thMay, 2022 at 5:30 pm.
Title:
Multi-armed Bandits for Wireless Networks: Introduction, State-of-the-art Works and Potential Research Directions
Abstract:
Multi-armed bandits (MAB) are popular online machine learning algorithms widely used for real-time decision-making without the need for prior training. They have been widely used for online advertisement selection to increase the number of clicks, clinical trials to identify best drugs, news personalization, decision making in financial markets and resource selection in wireless networks, internet of things (IoT) and robotics. In this talk, we will focus on introduction to MAB algorithms and their applications in wireless networks. We will also discuss current state-of-the-art works from algorithms as well as architecture perspectives followed by potential research directions.
Bio:
Dr. Sumit J Darak received UG degree from Pune University, Pune, India, in 2007, and the Ph.D. degree from Nanyang Technological University (NTU), Singapore, in 2013. He is currently an Associate Professor with the Indraprastha Institute of Information Technology, Delhi (IIIT-Delhi), Delhi, India. His research team is the recipient of the "DST Inspire Faculty Award", "Best Thesis Award" in COMSNETs 2022, "Design Contest Winner'' VLSID 2022, "Best Paper Award" AIMLSystems 2021, "Second Best Poster Award" at COMSNETS 2019, "Second Best Paper Award" at DASC 2017, "Best Demo Award" at CROWNCOM 2016, "Young Scientist Paper Award" at URSI 2014 and 2017, and "Best Paper Award" at NCSIPA 2009. He has received funding from MeiTy, DST, National Instruments (NI) and VVDN Technologies. His current research interests are intelligent and reconfigurable architectures for applications such as wireless communications, signal processing, artificial intelligence, etc.
1) DAIICT Lecture Series (DLS) Talk by Prof. Vivek Bohra (IIIT-Delhi)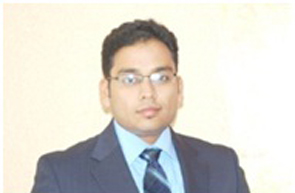 DAIICT Lecture Series (DLS) Talk by Prof. Vivek Bohra (IIIT-Delhi) on 22nd April, 2022 @ 5:30 pm.
Title:
Exploring Light Based Communication for Next Generation Vehicular, Indoor and Underwater Networks
Abstract:
Light based communication systems is a new communication paradigm which has been proposed recently to meet the capacity and safety requirements for next generation communication networks. In this talk, I will discuss the application of this paradigm in vehicular, indoor as well as underwater wireless scenarios. Specifically I will deliberate the pros and cons of applying light based communication architecture for V2X communication vis-à-vis conventional RF based DSRC framework. I will also share some of the preliminary analytical, simulation and measurement results obtained by our research group in this direction.
Bio:
Vivek Ashok Bohara (S'08–M'13–SM'19) received the Ph.D. degree from Nanyang Technological University, Singapore, in 2011. From 2011 to 2013, he was a Postdoctoral Researcher (Marie Curie fellowship) in ESIEE Paris, University Paris-East. In 2013, he joined IIIT-Delhi, India, where he is currently an Associate Professor and Head, Department of Electronics and Communication. He is also a founding faculty member of Centre of excellence in Li-Fi as well as Wirocomm Research Group in IIIT-Delhi. He has authored and co-authored over 50 publications in major IEEE/IET journals and refereed international conferences, two book chapters, and two patents. His research interests are towards Visible Light Communication (VLC), hybrid RF-VLC communication, integration of optical communication with intelligent reflective surfaces (IRS) , UAV and vehicular communication.. Prof. Bohara received First Prize in National Instruments ASEAN Virtual Instrumentation Applications Contest in 2007 and 2010. He was also the recipient of the Best Poster Award at the IEEE ANTS 2014 and the IEEE Comsnets 2015 and 2016 conferences.
Information will be available soon
Information will be available soon