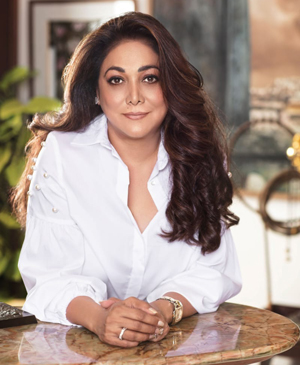 Mrs. Tina Anil Ambani
Tina Ambani is the chairperson, Group CSR, Reliance Group, where she spearheads sustainability initiatives in the areas of education, healthcare, art and rural transformation.
She is the chairperson of the Mudra Foundation for Communications Research and Education, which manages MICA, the only residential institute in the Asia-Pacific region, dedicated to creating leadership in Strategic Marketing and Communication.
Over the years, Tina Ambani has served on the advisory board of the National Gallery of Modern Art, Mumbai; the National Institute of Design, Ahmedabad; and as nominee to the reconstituted General Assembly of the Indian Council for Cultural Relations (ICCR).
She launched the Kokilaben Dhirubhai Ambani Hospital & Medical Research Institute (KDAH) in Mumbai in 2009, India's most advanced quaternary care facility with a unique full-time specialist system, which has succeeded in bringing the world's best technology and treatment protocols to India.
She is credited with setting up of Harmony Art Foundation, an internationally recognised platform dedicated to building relationships with Indian artists, spreading awareness of art, promoting academic activities, including workshops, and international collaborations.
She established Harmony for Silvers Foundation in 2004. A non-government organisation formed to enhance the quality of life of 'Silvers'—Harmony's term for the elderly—in India.