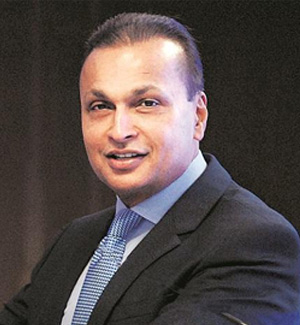 Shri Anil D Ambani
Regarded as one of the foremost corporate leaders of contemporary India, Shri Anil D Ambani, is the Chairman of Reliance Communications Limited, Reliance Capital Limited, Reliance Infrastructure Limited, Reliance Power Limited and Reliance Defence and Engineering Limited.
With a B.Sc (Hons.) and an MBA from the Wharton School of the University of Pennsylvania, Shri Ambani is credited with pioneering several financial innovations in the Indian capital markets. He spearheaded the country's first forays into overseas capital markets with international public offerings of global depositary receipts, convertibles and bonds.
Shri Ambani has been associated with a number of prestigious academic institutions in India and abroad.