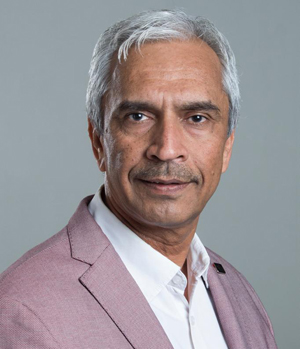 Siddharth Swaminarayan
Mr. Siddharth Swaminarayan has over four decades of extensive and variegated experience as a direct recruit officer in the Government of Gujarat and an academic administrator of Higher and Professional Institutions of repute (Gujarat University, National Institute of Fashion Technology, National Institute of Design Ahmedabad, and Ahmedabad University).
He has his Bachelor's and Master's Degrees in Commerce from Gujarat University and an MBA from the B K School of Business Management, Ahmedabad.
As an institution builder, he was the key official in setting up NIFT Gandhinagar, Bhopal, and Shillong Campuses; setting up four new NIDs in Vijayawada, Bhopal, Kurukshetra and Jorhat. He was the key resource person in drafting the NIFT Act and the NID Act declaring them as Institutions of National Importance and drafting of First Statutes and Ordinances. He has authored a book on the State Public Administration. He is also visiting faculty in the said subject in Sardar Patel Institute of Public Administration for the pre-service training of direct recruit class 1 and 2 Officers.